We now use the PayPal secure buttons for ease in placing orders. Should you have special needs, or would like
specific info on a particular item, please use our form on the Contact Us page, or send us an email via the email
links, at the bottom of the page. We will do our best to service your needs and contact you in a timely manner.
Niema Foxe is pleased to be a member of the internet community.
We look forward to working with and hearing from you soon!
Now also live on the web at www.Niema-FoxeCreations.com
Niema-FoxeCreations.com has debuted, please drop on by!
We will feature new items and sections that will be ongoing.
ITEMS WILL INCLUDE LADIES SHOES
FROM OUR NEW'CLOSE-OUTS'- SECTION!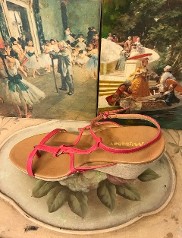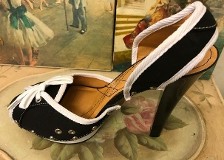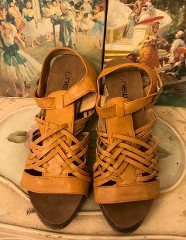 INCLUDING BRANDS FROM DE BLOSSOM, WILD DIVA, ETC.
N-FC will link to this site ~ please check back for more info.
and THANKS so much for your support! ~Niema